IPA Nordic offers a certified coaching training of 6 modules in total 4 days
– DKK 19.995
When we meet for a coach training at IPA, you will often meet other companies or coaches. We often find that brand new networks are formed that strengthen the use and understanding of IPA analysis.
Cocaching training is two consecutive days and then a follow up day within 4 weeks.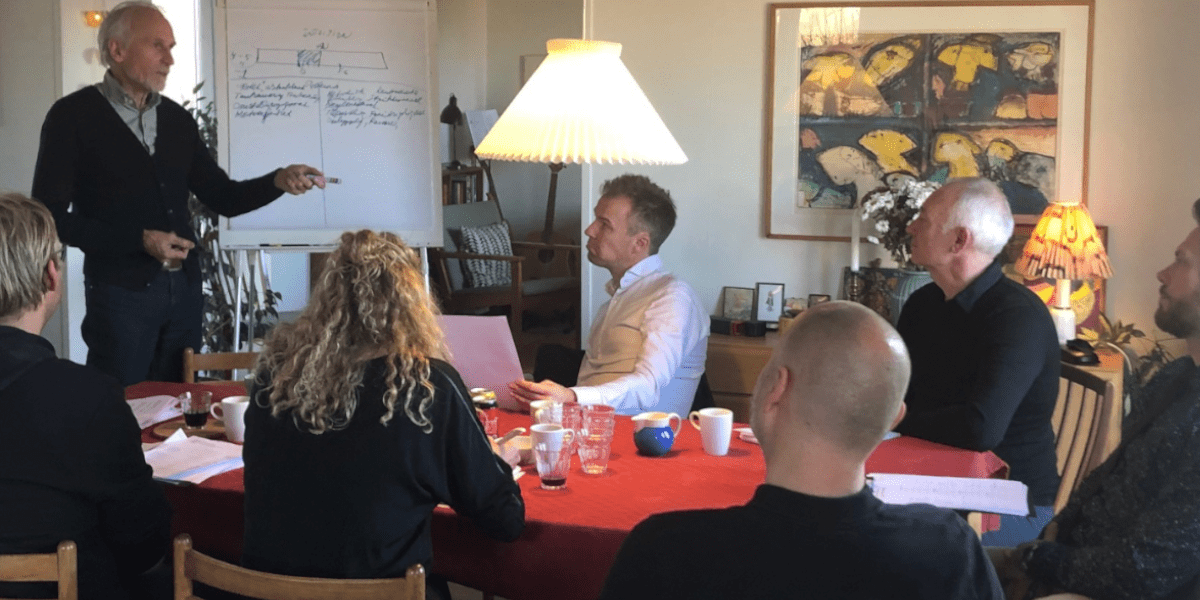 Module 1 – The Psychological Contract
Introduction to the background and philosophy behind IPA – Nordic's profile analysis and the Integral Model.
Presentation of basic personality psychology and trait theory and review of theories describing personality and used to measure and make statements about and models of personality.
Spontaneous trait recognition exercises
Module 2
Introduction to the structure of the IPA-Core profile analysis and review of the test design.
Trait definitions and the relationship between main factors and individual factors.
We work with method factors, outcome factors, relationship factors and the personal growth factors.
Training in analysing profile analyses and using the test manual.
Follow-up with questions & answers
Module 3
Follow-up from last time
What challenges have you experienced?
Please bring an analysis that has given you challenges
Work on pairwise pull combinations.

Which traits influence each other
How?
Are you aware of it?
Module 4
Introduction to the structure of IPA-Core Leadership and review of the test design.
Trait definitions and the relationship between the 4 leadership scales

The Specialist
The Operational Leader
The Motivational Leader
The Strategic Leader

Exam paper
Certification
Module 5 (1 day)
Working with the difference between

Behaviour
Motives
Preferences

Understanding the definitional difference between role and style
The functional viewpoint (Role)
The personal preference (Style)
Recap
Module 6 (1 day)
The main objective is to understand how to bring inner values to light and to reflect on whether the time is ripe to unlearn values that are inappropriate for the life being lived now and to become aware of the landmarks that will help each person into the future
Working and understanding the 8 typologies and the 9th helper role
Understanding alienation and stress
Personal values
The leadership development framework
Recap & Good luck
The central concept is the PERSONALITY
How is it created, how is it developed, how is it changed?
Personality encompasses our whole way of being. The way we experience the world, each other and ourselves. How we relate to the world and what we do to the world, each other and ourselves.
Personality is the way we interpret ourselves into the world through our thoughts, our emotions, and our actions, that is, our concrete behaviors , what we actually do.
Our personality is created by… The innate, the genetic, the Culture, the Values, the Time, the place, the Environment, what we have learned, our experiences etc.
IPA Coach – The Underlying Values ​​
Personality is dynamic and complex
Man is a dynamic whole. Not (only) a fragmented structure of personality traits
Simple pedagogical model based on an idea of ​​the life journey as a development journey
Basic psychological psychology. Focus on the Human 'I'.
Quality is created by people. Dialog Tool
Everyone is entitled to feedback
We do not judge people
We do not use terms that can be perceived as value-laden
Print the manual and bring it with you
Print your IPA Analysis and bring it along
Please read this book: Preben Bertelsen – Personlighedspsykologi
Be mentally prepared and have a clear mind to take in new information and learning
Remember everyone starts in the same place and everyone has an interest in gaining knowledge