The IPA HR Platform covers the entire HR value chain. From recruitment, onboarding, employee development, master data and offboarding.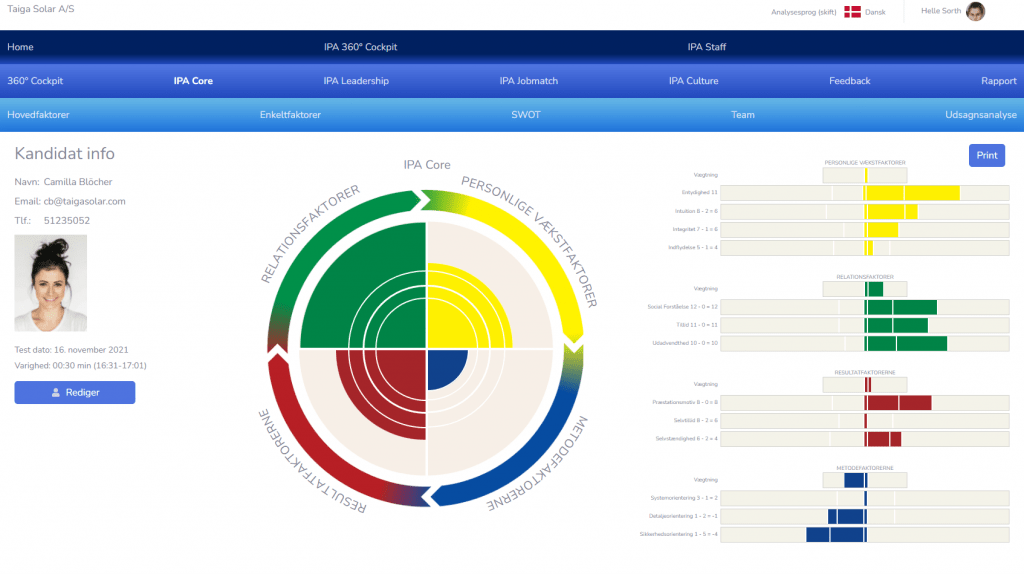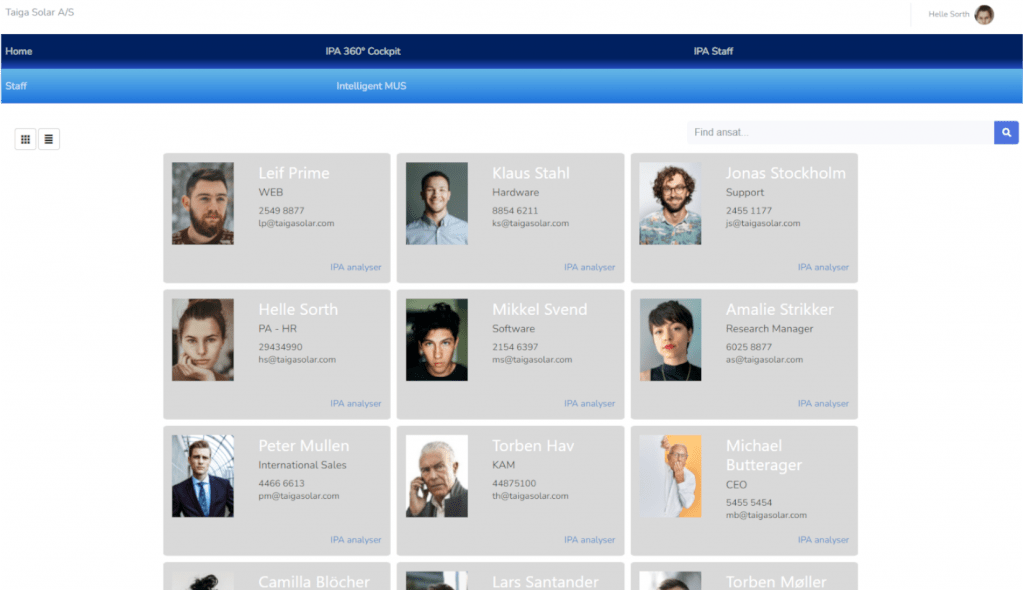 Frequently Asked Questions about the IPA HR Platform
Is there a notice period?
Yes
Subscription takes effect upon your signature of the Purchase Agreement, and continues until terminated in accordance with our standard terms.
As a customer, you may terminate the Purchase Agreement in writing with 6 months' notice to the end of any month.
Who uses your solutions most often?
All types of companies can use the IPA HR solution. We have clients ranging in employees from under 10 employees to over 1,000 employees, and include industries such as IT, Manufacturing, Consulting, Retail and Hotels etc.
Det, der definerer, hvem platformen bruges af, er, om platformens funktioner understøtter netop jeres måde at arbejde med HR og personaleadministration.
How big does the company need to be to use the IPA HR Platform?
Som udgangspunkt er der ikke noget minimum eller maksimum for, hvor mange ansatte man skal have, for at bruge vores platform.
Du skal i stedet vurdere, om jeres daglige administration og arbejde med de ansatte, i en HR-kontekst, kunne blive enklere og mere automatiseret, end  den måde i håndterer det på i dag. Vores kunder er alt fra 10 – 1.000 ansatte.
Which applications can the solutions integrate with?
IPA HR has an open API, so you can integrate with any other system that also has an open API. The integrations must be developed, either by you, or by our integration partner. All integrations are developed individually, as each customer has different needs. The price for the integrations is agreed individually between the customer and the integration partner, if you do not have the skills in-house for the integration development.
How quickly can I access the solution?
You get access to the platform on the day you sign the contract. You only need to be certified in the IPA analyses – then you're good to go
Should there be an implementation period?
No
No, unlike many other HR solutions, IPS Staff is built flexibly, so anyone can set up the system themselves. You do need to be certified.